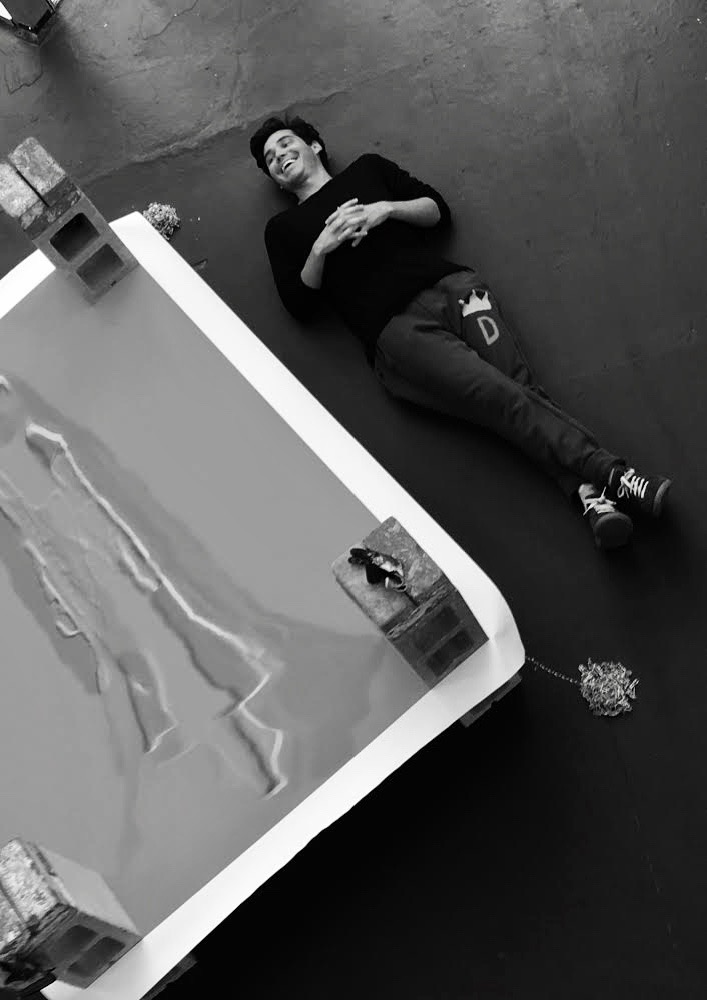 b. December 16, 1986
Silicon Valley, California
Born and raised in Silicon Valley, Matthew Tierney studied UCLA's School of Theater, Film, and Television, where he created the sound and art installation December in McGowan Hall and composed the score for the short film Bitter Sweet. While a student, Matt worked at Current TV as the youngest features producer in the network's history.
Currently Matt works in the mediums of painting, sculpture, video,, as well as music and sound design, collaborating with artists like Black Gatsby on recent records. Several of his works were included in the Smithsonian's Renwick Gallery Tour (2014, 2015).
Since 2015 he's served as a branding and design consultant for technology start-ups MindSumo, Daisy, and Globality.
Matt's art has recently been seen alongside Ed Ruscha, Robert Mapplethorpe, Jean-Michel Basquiat, and Andy Warhol in the travelling museum exhibition, Joan Quinn: A Life in Portraits, which included shows at the Fresno Art Museum and the Cornell Art Museum. As part of the exhibition, Matt spoke at Sotheby's Auction House (NYC) alongside Joan Quinn.
In 2017, he was featured in the group exhibition Blah Blossom, alongside artists George Condo, Jeff Koons, Franz Kline, Francesco Clemente, Eric Fishl and Adolf Braun. Matt had his first solo show with TOTH GALLERY at the former CRG Gallery space in NYC (October 2017), followed by a sold-out solo exhibition in San Francisco: Block Chain Migrate, and BABYLON 2018 in New York.
His work can be found in the collections of Maya Lin and Daniel Wolf, Norman Rosenthal, David Hockney the Gunderson Family, the Hyatt Family, Keith Sonnier, the Square Corporate Headquarters, among others.